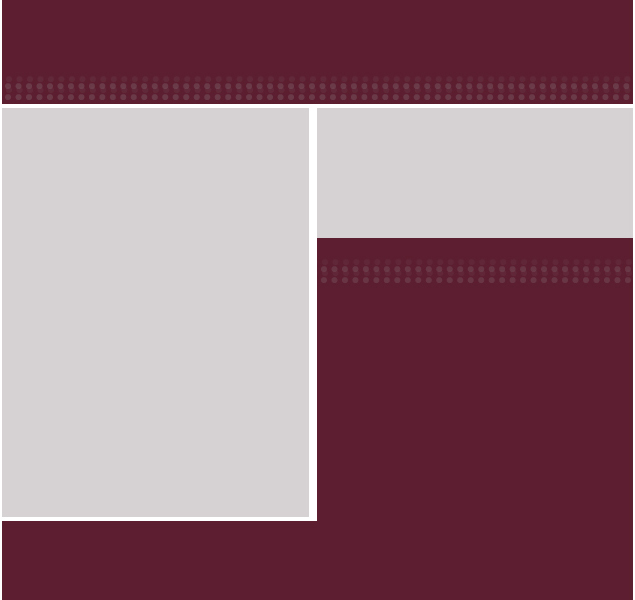 Recent Clients Have Included -

Brandon Lewis MP Great Yarmouth, Woodlands School Hutton,

Woodlands School Gt Warley, Anglo European school Ingatestone,

The Shenley Cricket Centre Radlett, Maldon Cricket Club, Malton Academy Witham,

Valentine Cuisine Chelmsford,Archers Caterers Halstead, Writtle Road Nursery Chelmsford,

Chelmsford District Fuchsia Society, king George Hospital Ilford,

Great Baddow Community Centre, The Bell Panfield, United Brethren Chelmsford,

Ten Green Bottles Leigh-On-sea, The Ancher Chelmsford, The Beehive Chelmsford.

Our Pigs Are Outdoor-Bred On Famous Crichel Estate In Dorset, From A Duroc/Hampshire Cross Breed And Accredited By Freedom Foods.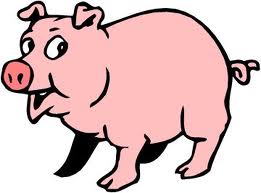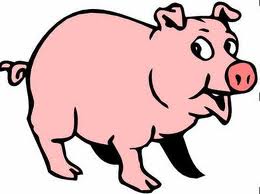 D.I.Y

Do It Yourself Package

Hire Of Machine

With Pig Or Lamb

(Ready To Cook)

Includes:-

Delivery & Collection,Gas

Cutting Tools, Chafing Dish

Plus We Clean The Machine

Also Includes Machine Demo

From £325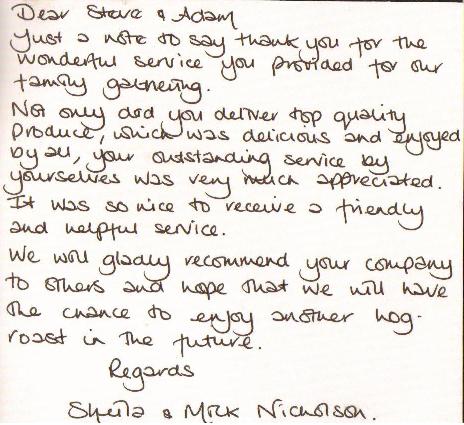 Some Of Our Many Happy Customers.

Essex Bowling Club.

Thought I would personally thank you and your team, for a brilliant Hogroast on Saturday. Great food, and plenty of it, extremely good value, what more can you ask for. It completed a great day for our Bowls Club. I know one or two members were so impressed they wanted your details, so here's hoping they contact you in the near future.

Kind Regards John.

Hi Steve

Just a line to say thanks for your great hog roast on Saturday.  It went down well with everyone, they all enjoyed it.  So feel happy to pass your number on to anyone who asks.

Thanks again

Peter Wilkins  (Kent)

Hi

Thank you both for your punctual, efficient service on Saturday.   You were able to do all that was asked of you despite occasional torrential downpours.

We were complimented on the meats you served and I have recommended your services to many friends.

Kind regards

Jenne   (Chelmsford)

Super Hog Roasts

& Lamb Roasts

Caters For Any Occasion

Supplied Cooked And Carved

For You By Professionals

Many Different Packages Available.

Hog Roast / Lamb Roast

From £325

Salads

Priced At £1.50 Per Head (min 50 People)

Mixed Leaf Salad With Cucumber

Tomatos & Celery,

Homemade Coleslaw,

Red Onion Salad,

Homemade Potato Salad Or

Hot New Potatos With Chive Butter

BBQ'S

With Chef & Server

Pork Sausages

Burgers

Chicken Kebabs

Special BBQ Ribs

Rolls

Onions & Cheese Slice's

Sauces

Napkins

Strong Disposable Plates

From Only

£6 Per Head

(Minimum £350)


Dear Steve

Just a quick note to say thank you for making our Year 11 Leavers' Day so memorable for our pupils last Friday, 11 May.

Kindest regards.

Gill                                  (St Martin's School)

Dear Steve,

We just wanted to say thank you to you and your son for doing an excellent job at our garden party last weekend.

The food, set up and organisation was brilliant and we would happily recommend your services to anyone who asks.

Everything ran so smoothly from beginning to end and thankfully the weather was kind to us!

Thanks again,

Kirsty & Rob    (Benfleet)

Hi Just wanted to say a great big thank you for your hard work at our party yesterday. You did a fantastic job and lots of people said how professional you both looked and how nice the food was. I will certainly pass your number over to anyone considering a hog roast.

Thanks again Sandi and Dom.                                                     (Southend-on-sea)

495 Package

Hog Roast

Rolls

Sausage Meat Stuffing

Apple Sauce

Extra Crackling

Strong Disposable Plates

Napkins

Sauces

With Chef & Server

From Only £495

Package to Feed 100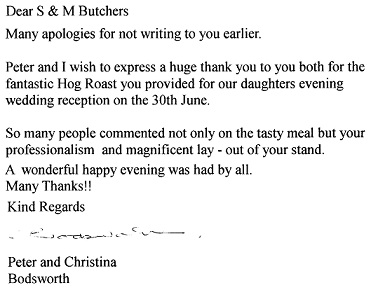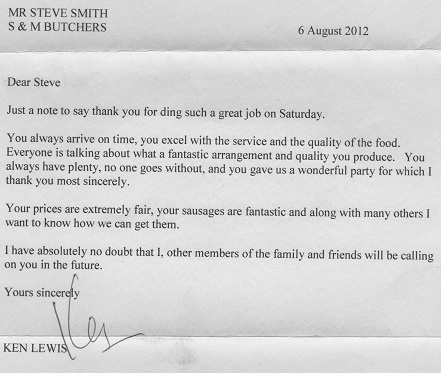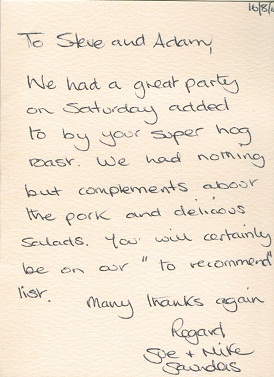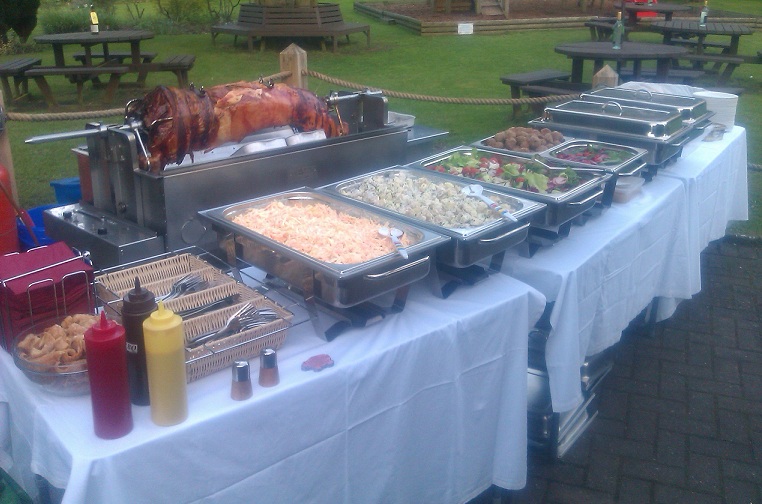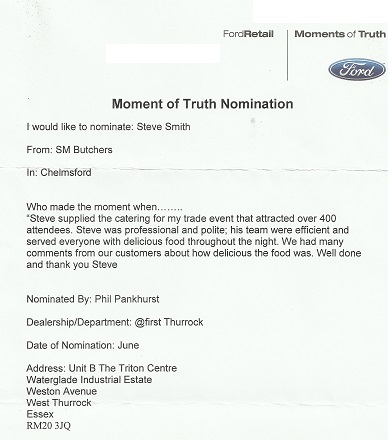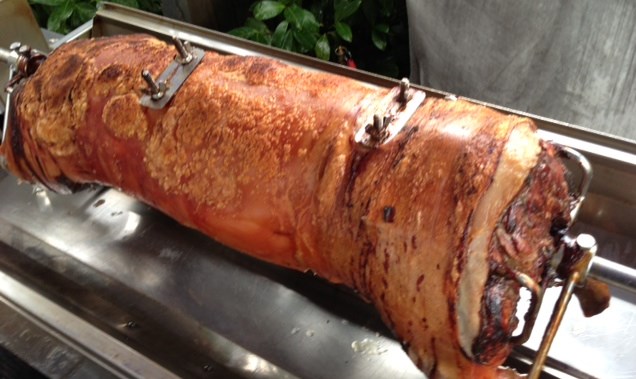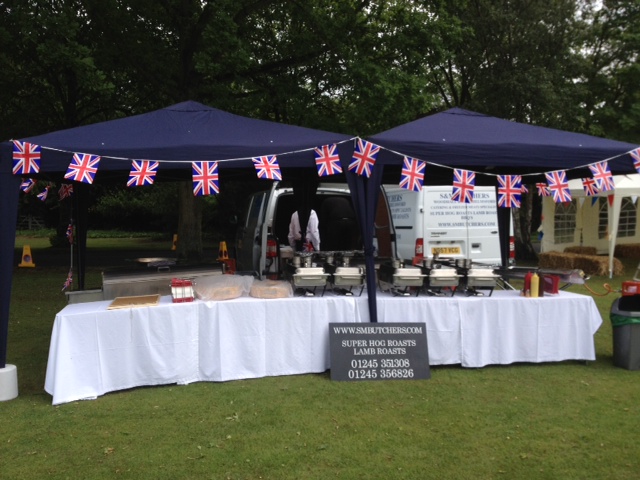 645 Package

Hog Roast

Rolls

Sausage Meat Stuffing

Apple Sauce

Extra Crackling

Mixed Leaf Salad

With Tomatos Cucumber & Celery

Red Onion Salad

Coleslaw

Potato Salad Or

Hot New Potatos With Chive Butter

Strong Disposable Plates

Strong Disposable Cutlery

Napkins

Sauces

From Only £645

Package to Feed 100